Our Team
Our team applies their diverse backgrounds in scientific research, librarianship, non-profits, business administration, publishing, and computer science to support open data infrastructure and the preservation of knowledge. To reach us, contact help@datadryad.org.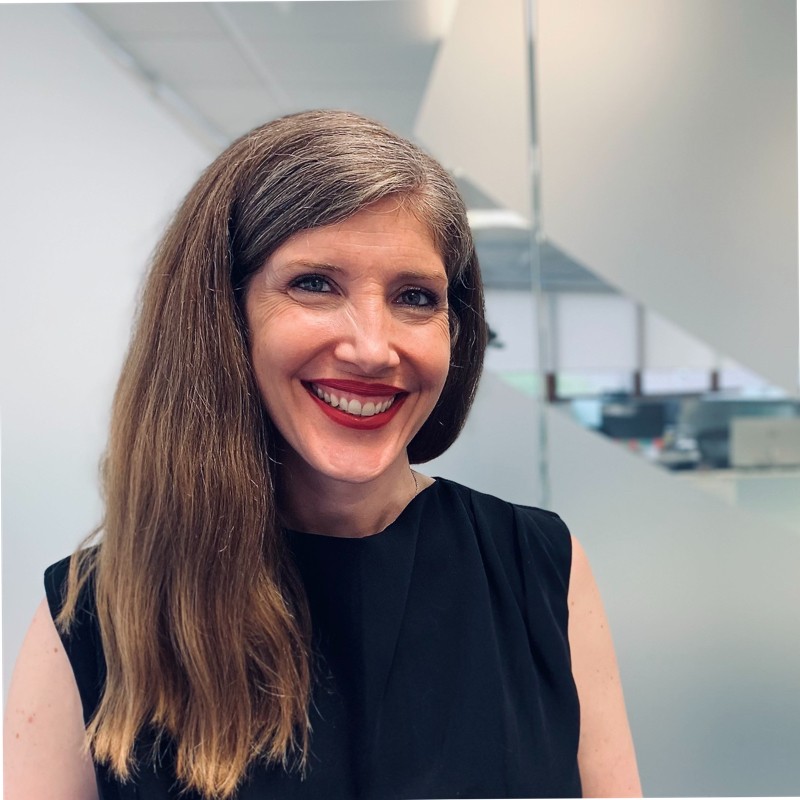 Jennifer Gibson
Executive Director
Jen joined Dryad as Executive Director in October 2021. Since 2005, she has worked with scientists, funders, publishers, libraries, developers and others to explore fresh paths toward accelerating discovery through open research communication and open-technology innovation. Prior to Dryad, Jennifer was Head of Open Research Communication for eLife, a non-profit and research funder-backed initiative to transform science publishing. She is Chair of the Board of Directors for OASPA (2020-2022) and a former member of the board for FORCE11 (2018-2020). Learn more about Jen at LinkedIn.
Product Development Team
Daniella Lowenberg
Product Manager
Daniella has a background in Microbiology. After leaving the lab, she was a Publications Manager at PLOS ONE where she implemented and oversaw the PLOS Data Policy. Since 2017, Daniella has been a data publishing and data metrics product manager at California Digital Library, within the University of California. She is currently the Product Manager for Dryad, Principal Investigator for the Sloan Foundation funded Make Data Count initiative, and co-chair of the FORCE11 Research Data Publishing Ethics working group.

Ryan Scherle, PhD Computer Science and Cognitive Science
Software Developer
Ryan has been with Dryad since its founding. He spearheaded the initial development of Dryad's technology and has been involved in all aspects of the repository. Before joining Dryad, Ryan worked in the Digital Library Program at Indiana University, building systems to store and manage a wide variety of digital materials. In his free time, Ryan enjoys outdoor activities such as hiking, hang gliding, and whitewater rafting. He also coaches youth teams in both baseball and robotics.
Scott Fisher
Software Developer
Scott has software development and UX design experience and graduated with a master's degree from the UC Berkeley School of Information. He has worked in the computer industry and more recently at The University of California. He previously worked on projects to archive web pages, plan and preserve data and make data metrics available. Scott is a lead developer at the California Digital Library.
Curation Team

Jess Herzog
Publishing Manager
Jess has over 20 years of experience in scientific publishing and publications management. Prior to joining Dryad, she worked for Public Library of Science (PLOS) and Elsevier in various roles related to journal management, system design and training, and customer relations.
Joseph Dafesh
Data Curator
Joseph studied Molecular, Cellular, and Developmental Biology at UC Riverside, and has a background in medicine, research, and biotechnology. He has aspirations to go into Genetic Engineering in the future. For fun Joseph loves working out, going to the beach, and keeping up with the latest fashion trends.
Mariah Kenney, M.Sc. in Ecology and Evolutionary biology
Data Curator
Mariah has research and teaching background in ecology and evolutionary biology and graduated with a M.Sc. from the University of Michigan. Before joining Dryad, she worked as a Research Associate at the University of Connecticut. In her free time, Mariah enjoys playing music, taking care of her plants, and promoting a sustainable lifestyle.
Iman Nematollahi
Data Curator
Iman recently graduated with a B.S. in Data Science from the University of California, San Diego, with a background in Machine Learning. Prior to this role, he worked as a Data Science tutor where he taught the fundamentals of coding to new programmers. In his free time he loves to keep up with the latest in sports, streetwear, and technology.
Ari Orona
Data Curator
Ari graduated with a B.S. in Biochemistry from Arizona State University, with a diverse background in clinical research. In addition to her Data Curator role at Dryad, she works as a Data Analyst at the University of Virginia. In her spare time, Ari enjoys baking, reading, and conquering her latest favorite video game.
Aadithya Sekar
Data Curator
Aadithya has a research background in molecular biology and genetics and graduated with a B.S. in Biochemistry from the University of Washington. In addition to his role as a Data Curator at Dryad, he is training to achieve technical certification in GIS. In his free time, Aadithya enjoys hiking and reading.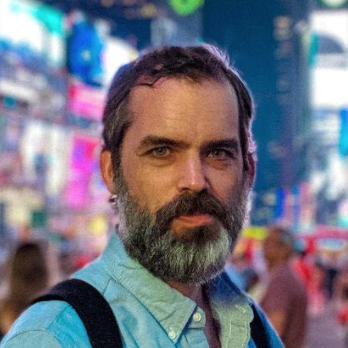 Jeremy Walter
Data Curator
Jeremy transitioned from a management role in English as a Second Language education in Thailand to technical writing and training coordination roles on various biology-driven projects in the United States. He recently repatriated to California where he helps the UC Davis effort on the NIH Common Fund Data Ecosystem.
Eric Wang
Data Curator
Eric is currently pursuing a B.S. in Data Science at UC San Diego and is exploring interests in supply chain management and business analytics. Before joining Dryad, he worked as a contact tracer throughout the COVID-19 pandemic and helped investigate trends in contact behaviors. During time off, Eric spends time bouldering or reading webtoons.